CNC machining at a Chinese factory is a good choice for companies looking to outsource a part of their milling and turning of metal and plastic components. In fact, outsourcing CNC machining to China is a step to take for many product engineers. When you consider, in terms of machining services, it is not easy to find your way in China. There are many Chinese CNC machining factories to choose from. In addition, communication can be more challenging than it is with domestic supply chains. not to mention differences in currency, standards, and intellectual property laws.
The supply chain is very broad and efficient. Next, our operators are skilled and motivated. And they work 10 hours per day. Do you think the distance is a disadvantage ? Well, We deliver small series within one week, if requested. This is including sand blasting, anodizing and laser engraving of text and symbols, for example. But don't try to speed up too often. Lets say an average production time for small series is about 3 weeks.
Davantech is specialized in CNC milling of aluminum, steel, stainless steel and brass. We produce plastic machined parts as well. Our standard is high and prices are competitive. Don't hesitate to send your requests for quotation. We will answer you within a few days. We can assist you as well in making 3D files and Technical drawings of your product.
You might also read : What are the differences between China, Vietnam or India for outsourcing manufacturing?
CNC machining of metal parts : milling and turning.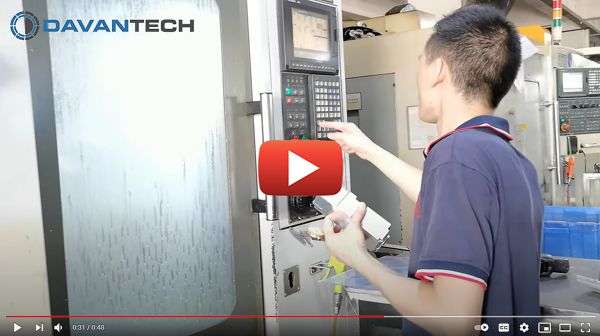 You can count on us for machining in China. Ask a quotation today !