Chinese CNC machining services are a good choice for those companies looking to outsource their machining of metal and plastic components. In fact, outsourcing CNC machining to China is a crucial step for many product engineers. More specific, since few other countries can match China for cost and efficiency.
All things considered, in terms of CNC machining, China can be difficult to find your way. It is often not easy to find the right supplier in china. There are many Chinese CNC machining factories to choose from. In addition, communication can be more challenging than it is with domestic supply chains. not to mention differences in currency, standards, and intellectual property laws.
Outsourcing CNC machining to China has several benefits for you. First, the supply chain is very broad and efficient. Next, our operators are skilled and motivated. And they work 10 hours per day. Do you think the distance is a disadvantage ? Well, We deliver small series within one week, if requested. This is including sand blasting, anodizing and laser engraving of text and symbols, for example. But dont try to speed up too often. Lets say an average production time for small series is about 3 weeks.
Davantech is specialised in CNC milling of aluminum, steel, stainless steel and brass. We produce plastic machined parts as well. Our standard is high and prices are competitive.
Don't hesitate to send your requests for quotation. We will answer you within a few days. We can assist you as well in making 3D files and Technical drawings of your product.
CNC machining of metal parts : milling and turning.
At Davantech, we specialize in CNC turning and milling. On our LV850 CNC milling machines we produce custom metal parts.
Commonly used materials for metal processing :
Aluminum
Stainless steel
Steel
Brass
The components are finished conform your drawings and specifications. We pay extra attention to reaming, chamfers, tapping of tread
In our workshop we have all necessary machines to produce high quality CNC metal machining in China.
CNC milling centers 3 axis with capacity of 500 x 800 mm
CNC turning machines
Conventional milling machines
Conventional turning machine
Drilling
Tapping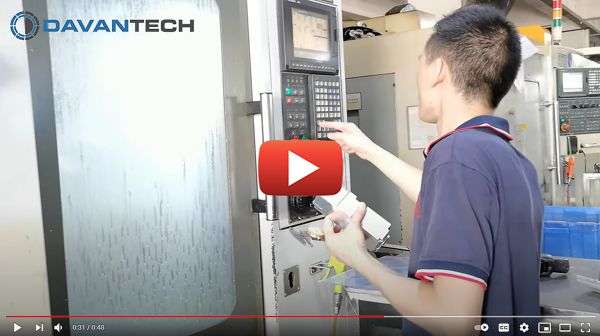 CNC is controlling a machine by software so it can work automatically. The control system can logically process the program with the control code or other symbol instructions, decode it by the computer, so that the machine can perform the prescribed action, and cut the blank into semi-finished finished parts by cutting the tool. CNC machining of Samples and prototypes as well as small to large series is one of the preferred ways of manufacturing nowadays.
Our high speed precision CNC Milling and turning machines are perfect for production of prototypes as wall as high volume production runs. We machine parts in Metal and Plastic. Fast, accurate and competitively priced whilst delivering superior surface finishes from a massive range of material options, CNC Machining is the backbone of Davantech's services.
You can count on us for machining in China. Ask a quotation today !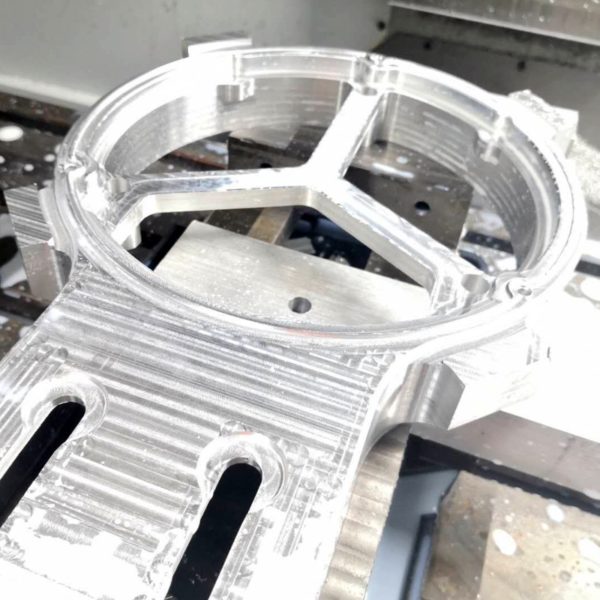 Who we are and why outsourcing machining in China ?
Davantech is a professional factory for machining services. More specific, we produce metal and plastic components. We are located in Europe and our factory is based in Dongguan, China since 2012. We also provide product engineering services. Our factory covers an area of over 1000 square meters. We obtained ISO 9001:2015 certification in 2018. One of our specialties is CNC turning, CNC milling and CNC machining. Surface finish such as powder coating and anodizing is possible. One of our benefits is assembling services for small or large volumes and this for a variety of markets. Whether the quantity is small or large, Davantech has the capabilities of meeting our customers' most demanding needs. Order you machined parts online.
Why outsourcing machining to China? Because we are dedicated to build solid partnerships. Basically we provide flexible solutions for our customers' success.
Our talented team is driven to deliver end-to-end product solutions. And we strive to do this at the lowest total cost. Our expertise is in design and engineering, as well as components manufacturing and supply chain management services. Our range of solutions include the entire process to create a product : from design, manufacturing processes, through the delivery. We develop customized solutions that drive product innovation, cost savings, supply chain efficiencies and improved time-to-market. We do this by understanding the unique complexity of each customer's business.