Learn how Davantech can help you to improve your product design as a Chinese manufacturer.
More and more Western customers start to believe that Chinese factories can help during the design phase of a new product. As a result we get involved earlier in the design process. Especially with our long term customers. It is better to send us your product idea early in the development phase instead you work on a design on your side and then asks the Chinese side to make it a reality.
The reality I see is, the more complex the product, the more the buyer needs input from the manufacturer. Because the manufacturer has more knowledge of a manufacturing process or material. At Davantech it is not different.
Here is how you can turn your ideas faster into a produce-able product.

1. Involve us early in the product design process.
As a mature supplier, Davantech likes to share a lot of guidelines to your design team such as:
The use of common components – standardization.
Limitations of a manufacturing process or material.
Best practices from a production point of view.
What are the latest production methods and techniques.
How you can reduce cost.
Another important reason of getting us involved as early as possible is the cost of design change. The cost change increases the further into the New Product Development process you get. So understanding the manufacturing limitations as well as the possibilities in advance will help you to save time and money.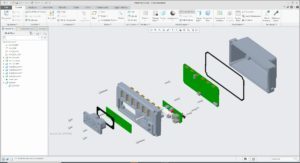 2. Before production starts.
Check out the manufacturing processes involved and design a product that will be easy to manufacture.
Ask us as a supplier if we have suggestions of changes in materials or accessories. Furthermore a good supplier, like Davantech, will suggest design changes prior to manufacturing. Be very careful with components purchased "on the local market". They are usually cheaper but are not always your best choice. For the manufacturing of printed circuit boards we tent to only buy imported electronic components, for instance.
Meet our engineering team at the factory or in Belgium to discuss the design. Always ask yourself how will my parts be manufactured. What can go wrong during manufacturing. We have over 10 years of experience in product development and manufacturing.
Make prototypes and learn from them or let us make them.
3. During manufacturing.
Our manufacturing team knows what the difficulties are to produce a product. We are flexible, even during production we don't hesitate to stop a machine or an assembling process if an improvement can be achieved, costs can be reduced or a more efficient method can be applied. The easier a product can be made, the less we have to increase production costs due to fall out or unforeseen labor.
What do you think?
---
Want to learn more about the benefits of outsourcing your production to Davantech?
How Davantech can help you to improve your product design.
Hit the button below to read more.