We have over 15 years of experience in product engineering services in China. More specific, our services include 3D modelling of parts and assemblies. On the other hand, we are a production factory. As a result, we combine our knowledge of production processes and skills in product engineering. In this way, we are the perfect partner for designing your product. Our designs are straight forward and focus on efficient manufacturing.
Do you have a new product idea ? And you don't know how to turn it into a real product?

Are you in need of engineering capacity to make 3D models of your parts?

Do you want us to design and produce your product?
We do your product engineering in China. We are at your service !
Product engineering services in China include:
R&D : Means studying the feasibility of a new product idea.
Concept  : We make proposals of a new design.
We make 3D modelling and CAD drawings.
Prototyping : We produce 3D prints and CNC machined prototypes.
Tweaking : is modifying the design based on prototypes.
Preparing for manufacturing. We define production techniques, tooling, technical drawings and documentation.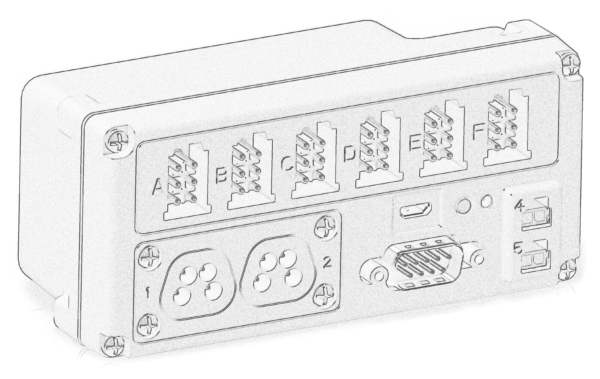 The engineers at Davantech have a lot of experience in designing for maximum product features. Furthermore, we follow the specifications and strive to cost effective manufacturing. We learn about your product and try to understand every aspect of it at the beginning of the project.
Who are your targeted users ?
How will your product be used ?
Where will your product be used
Do you want interaction between the user and the product ?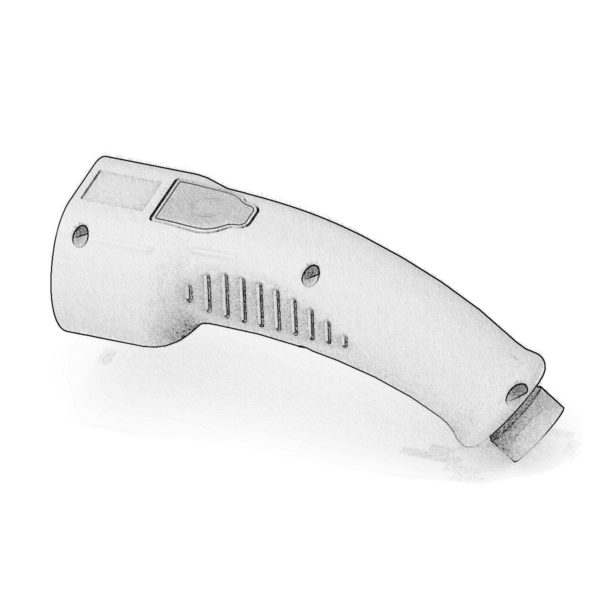 Design and ergonomics are instruments to making a product marketable. Simply, design is about aesthetics. Your product won't sell if it does not look appealing. However, they alone do not guarantee success. The value of a good industrial design is obvious. An attractive design not only helps to sell more products, it also allows you to charge higher prices. As a result, your profit gets higher.
Ergonomics, on the other hand, focuses on the human interaction with a product. How does it feel in your hand? Do the shape and contours conform to the part of the body that comes into contact with the device?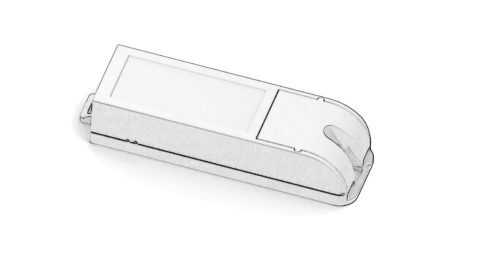 Design for manufacturing.
Davantech's designers integrate design and industrialization into a single process. The goal is to design a product that is easily and economically manufactured. This is achieved by early collaboration between mechanical and electronic engineers. Moreover the production specialists should be involved to give their feedback.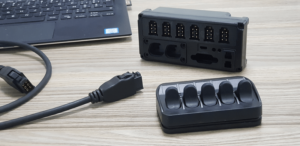 A few basic product design rules.
Less is More.
Reduce the number of parts in a product. in this way the manufacturing cost will be lower. Fewer parts often lead to less sourcing, development, purchasing, assembly, testing and development time.
Make it Modular.
The use of modules in product design often makes the assembling easier. In addition, it provides ease in repairing, maintaining, or replacing a part of the device in the event the part were to fail.
Think about possible problems in advance.
Tolerances can lead to failures. Its better to think about adjustments features in the early design. Once parts are being produced, devices are being assembled, it will cost a lot more to rework your product instead of adding some adjusting feature in the design.
Use Standard Components
Standard components are less expensive than custom-made ones. The availability of these components reduce lead times.. Using standard parts also offers peace of mind with regard to the components' reliability. We have a huge chain of suppliers for standard components.
Keep it Simple
Design with ease of fabrication in mind. To minimize manufacturing cost, we select the optimal combination between material and fabrication process. By and large, secondary operations such as painting, coating, and surface finishing should be avoided. Requiring a high degree of precision on parts should also be avoided whenever possible as this poses manufacturing challenges and increases the reject rate (yield loss), resulting in higher part production cost.
Plastics like to be rounded.
Use rounded corners instead of sharp edges. Because plastic flows better through rounded corners during plastic injection. Concurrently,  a molded part needs draft angles. They ensure that a plastic part is released from the mold without damage. Draft is an angle applied to a vertical wall of a mold so that the opening of the cavity is wider than its base. It ensures the un-molding of a plastic part.
In addition, minimize assembly directions in the design. Electronic products should be assembled from one direction. The ideal direction is from above. This way gravity works with you during the assembly process.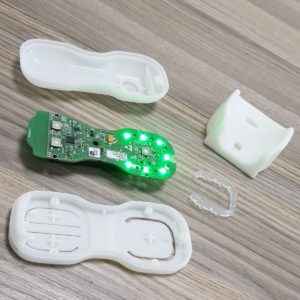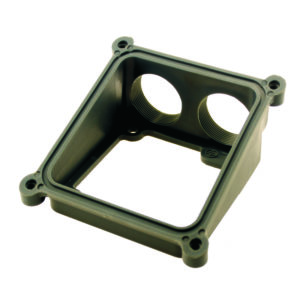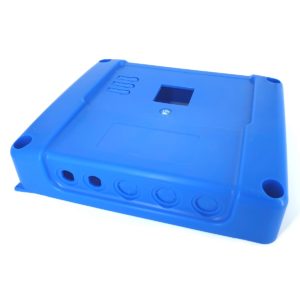 As part of our product engineering services in China, our designers will study the required specifications at the beginning of a new engineering project. Thereafter we make a draft of the form factor and functions of a product. In this way we ensure that the most suitable design, material, and manufacturing process is selected. And thus warrants the most optimized cost and performance of the product. A good mechanical design is crucial in the development of any electronic or mechanical product.
Mechanical engineering involves :
Selection of materials.
Manufacturing processes.
Strength of enclosure and parts.
Injection mold design.
Assembling time.
Production cost.
Thermal management.
Reliability  electronic components MTBF.
Dust and water resistance IP Rating.
EMI/EMC : Electromagnetism.
Maintenance, repairing.
Environmental specs : shock , vibration.