Located in Dongguan, China (the factory of the world), Davantech's component manufacturing services in China include a broad range of fabrication processes such as cnc machining, overmolding and plastic injection. More specific, we are specialized in different aspects of the cnc machining of metal parts and plastic components, electrical cables and connectors, mechanical and electronic assemblies. Therefore, don't hesitate to ask a quote or a trial order.
Our commitment:
We fabricate small as well as large series.

We offer solutions, including engineering and CAD.

Fast turnaround times.

Narrow tolerance on machined parts.

Extensive Quality Control with measuring reports.

Constant improvement of our process'
Our services:
CNC machining includes milling and turning (plastic and metal).

Metal processing included reaming, tapping, chamfering.

Surface finishes: sand blasting, brushing, anodizing, Nickle plating, powder coating and wet paint.

Text and symbols are applied via laser engraving and silk screening.

Plastic overmolding of metal pins and electrical cables.
Plastic injection molding.

Product assembly.
Here is an overview of products we fabricate:
Electronic enclosures (aluminum and plastic) including 19″ rack mountable modules.
Mounting brackets for window blinds, hand rails and electronic devices.
Battery holders.
EV Charger Plastic components, Connectors and Assemblies
Cooling elements in extruded aluminum.
I/O connectors for electronic enclosures.
Machine parts.
All kinds of metal components.
Automotive machined and molded parts.
Parts for electronic devices in general.
Any custom made part and spare parts.
OEM/ODM manufacturing.
Industrial sensors: temperature sensors, flow sensors, components used in fluid and gas installations.
Plastic components.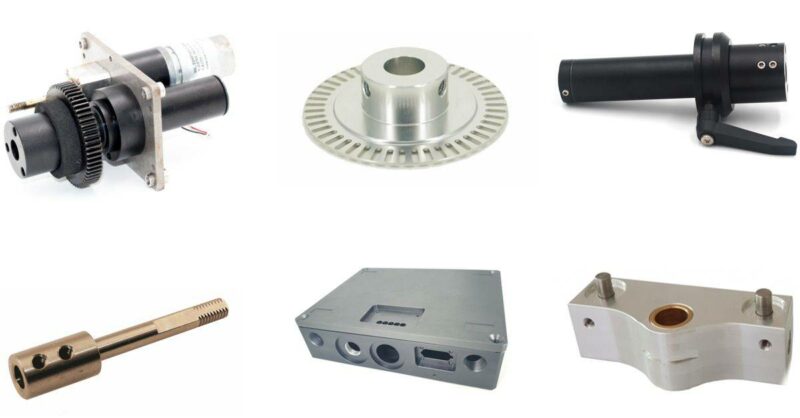 During more than a decade, our international customers trusted our component manufacturing services in China such as cnc machining, overmolding and plastic injection. In other words, as a Chinese factory we proved our capabilities in the field of component manufacturing.