Get your overmolded cables manufactured at Davantech.
Custom made overmolded cable assemblies with connectors. Benefit from overmolding in China.
All types of electric cables with overmolded connectors
Metal contact pins design and manufacturing
Professional overmolding service
Davantech, is an overmolding factory in China. More specific, we do the custom manufacturing of electric cables with overmolded connectors. Next to connector overmolding, we also do the molding of cable splits and glands. It has to be said, that fabricating overmolded cable assemblies is a specific manufacturing process. Therefore, it requires some knowledge and skills to do it correctly. As a result, the design of the product must be done in a proper way. When designing overmolded products, you have to count that the over molding sequence will determine the number of molds necessary for a single product.
The cable overmolding process.
Let me explain in short how we mold connectors to electric cables. The process is as follows: after we place the cable and contacts nicely in the mold, a layer of plastic is injected around the cable and pins after the mold is closed. To clarify, this layer is usually a soft plastic compound. However, we inject a hard plastic around the soft plastic as a second molded layer, in case a locking connector is required. At last, a final layer forms the outside shape of the connector.
The necessary parts to make overmolded connectors are:
Electric cable.
Gold or silver plated plated brass contact pins.
Shrink sleeve (eventually).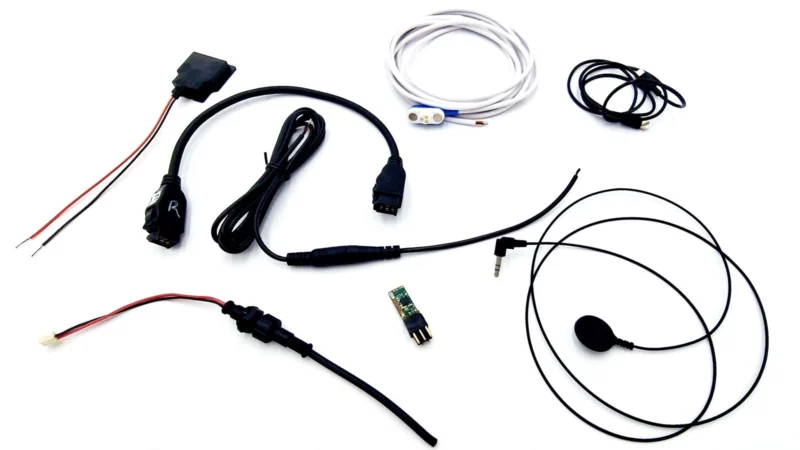 Manufacturing of electric cable and multi cable.
Our trusted sub-contractor provides us with almost any custom made electric cable. Whether you need a multi cable with different wire diameters inside. Or, you need different wire diameters and twisted pairs at the same time, we can do it. Therefore we need some specific information from you:
Number of cores.
Type of cores, section of the wires (AWG).
Type of shielding.
Twisting or no twisting.
Outer diameter.
Raw material of the shell.
Mounting of Connectors, terminals and lugs.
In order to do the manufacturing of electric cables with overmolded connectors, we mostly use connectors from well know brands. Next, we mount terminals and other accessories. If requested we source cheaper alternatives. You will always receive samples of the alternative components prior to series manufacturing. In this way you can verify the quality first.
At Davantech, we do more than manufacturing of electric cables with overmolded connectors. We master a number of manufacturing processes such as CNC machining, plastic injection molding and product assembly. In addition, we offer engineering services to our customers. In this way, we work together to determine the best manufacturing process at the best cost. Next to our services we produce a range of standard products used in industrial environments.
Drop us an email with your inquiry if you want to work with a Chinese overmolding factory : [email protected]