Precision CNC Machining Services in China – Get a quote
Are you searching for Precision CNC Machining Services in China? Davantech provides precise and reliable cnc milling and cnc turning services to meet all your machining needs. Get familiar with our services and see how we can help you! Get a quote today!
Located in Dongguan, China, we are specialized in manufacturing precision CNC machined parts. Get a quote for your milling and turning parts.
Professional team at your service

Quality service from 10 to 1000+ parts

50+ materials and 10+ surface finishes

Quality products – Shipping worldwide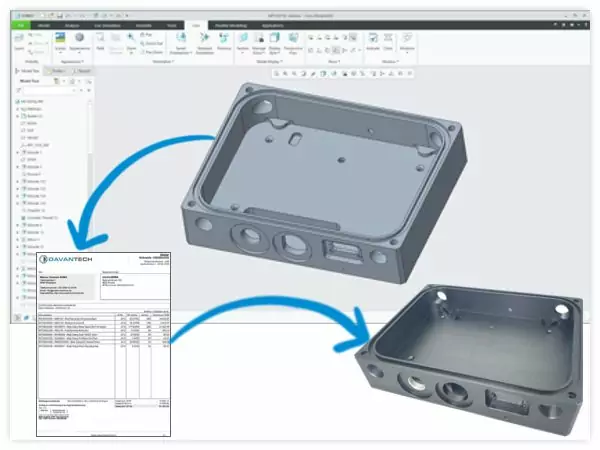 Our CNC Machining Services:
Milling parts 500 x 800 mm
Milling extrusions up to 4 meters long
Materials: Aluminum, brass, stainless steel, steel, ABS, PA66, POM, PP, PEEK
Diameters up to 200 mm
Materials: Aluminum, brass, stainless steel, steel, ABS, PA66, POM, PP, PEEK
Additional CNC machining services include:
Drilling
Reaming
Tapping
Deburring
In case you were searching for a trustworthy precision CNC machining service in China, you came to the right address. Your goal is probably to find the best CNC machining parts manufacturer who delivers quality components at an affordable cost? At Davantech's CNC shop, we are specialized in milling and turning high precision parts. And, that is not all: cnc machining quotes are issued within two days and production starts fast.
Therefore, there are no long waiting times for CNC milling service in China at Davantech. Furthermore, our operators are flexible and skilled. We are used to ship goods by boat, plane and train (to Europe). And more: we unburden our customers by adding value through product assembly. Nevertheless, Chinese CNC machining services are a good choice for those companies looking to outsource their machining of metal and plastic components.
ISO 9001:2015 certified
Davantech is an ISO 9001:2015 certified manufacturer of metal and plastic components, using the latest fast tool change and high speed milling and turning machines. Our precision CNC machining services in China are a perfect addition to our other manufacturing capabilities (like Injection molding and overmolding), providing you with an One-Stop manufacturing solution.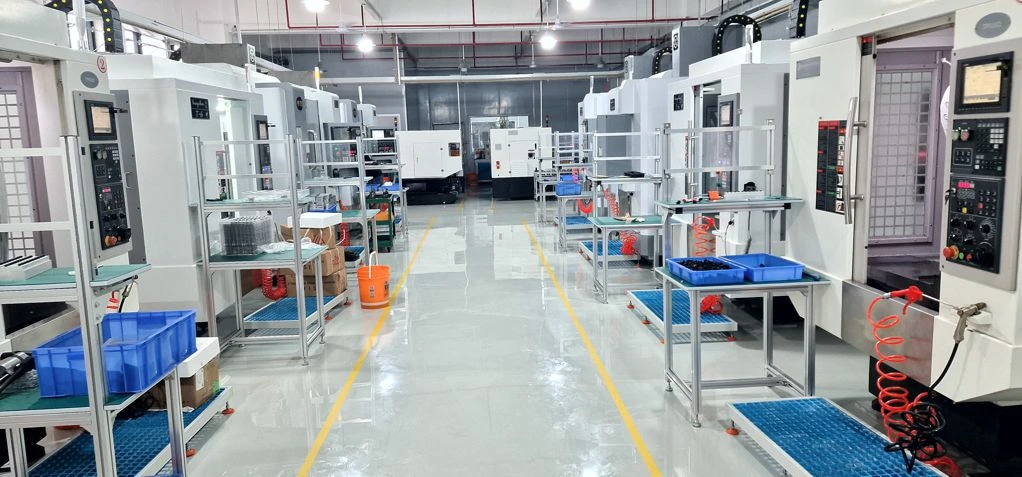 Why outsourcing CNC machining to Davantech in China?
Why is outsourcing CNC machining parts to a company like Davantech in China a crucial step for many product engineers around the globe?  It has to be said that many worldwide businesses have their components manufactured in China, since few other countries match with China for cost and efficiency.
In terms of CNC machining services, there are a lot of factories in China and it is often not easy to find the right supplier. In addition, communication is more challenging than it is with domestic supply chains. Not to mention differences in currency, standards, and intellectual property laws, for example. We at Davantech offer the perfect solution with our international management.
Davantech is a One-Stop Shop: Engineering, Machining and Assembly.
In addition, when outsourcing your manufacturing to a company like Davantech, you will certainly benefit from our expertise, working speed and competitive quotes. We do not only offer CNC machining. more specific, we think with our customers for the best solution, even offer other in-house manufacturing process and add value through product assembly. In other words, we are a one-stop shop with over a decade of experience in exporting custom made components. And we have a European-Chinese management. This means, there wont be any problems when working with us.
Quotes are issued within 24 hours, CNC machining starts promptly and goods re only shipped out when accepted by our quality department. Give it a try with Davantech.
What are the benefits of CNC milling services in China?
CNC machining services in China have several benefits for you. First, the supply chain is very broad and efficient. Next, our operators are skilled and motivated. And yet, they work 10 hours per day. Do you think the distance is a disadvantage?
Well, we deliver small series to Europe within one week, if requested. This is including sand blasting, anodizing and laser engraving of text and symbols, for example. But, don't try to speed up too often. Because, fast fabrication comes at an extra cost and you might penalize the quality.
Short Production Times for CNC Machining
Lets say an average production time for small series is about 3 weeks. At Davantech we are good at manufacturing custom machined parts. More specific, CNC milling of aluminum and other materials like stainless steel and brass and common steel are among the possibilities. In addition, we fabricate plastic components.
You can count on our high standard and prices are competitive. Don't hesitate to drop us an email with your inquiry. One of our sales engineers will answer you request within 24 hours. And not to forget, we offer CAD services and engineering support as well. When you let us make the drawings you can rest assured the parts will be designed and manufactured in the best possible way.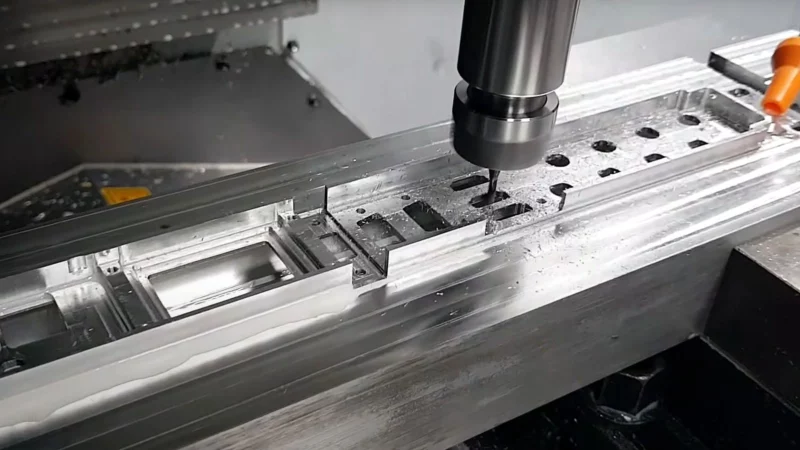 Efficient labor and automation in the Chinese industry
The Chinese CNC machining industry is also characterized by its high level of automation and efficiency. More specific, many factories use advanced CNC machines and software.  In other words, this allows them to produce high-quality parts at a lower cost than traditional manufacturing methods.
Another advantage of CNC machining in China is the low cost of labor and the availability of a large number of skilled workers. The cost of labor in China is significantly lower than in other countries. In this way,  it is possible to produce parts at a lower cost while still maintaining a very high level of quality.
Overall, China is a major player in the global manufacturing industry in the field of CNC machining, offering high-quality parts at a lower cost than many other countries. It offers a cost-effective solution for many companies looking for precision manufacturing and for those who want to outsource their production.
CNC milling services.
CNC milling is one of the precision CNC machining services we offer in China. More specific, we fabricate metal and plastic parts in China with high precision. Ask a quote for a trial order. You might think the cnc machining process looks similar to drilling, however, the two manufacturing process are definitely not the same. Drilling is only suitable for axial processing.
Other axial cutting processes are making holes, tapping of tread and reaming. A CNC mill moves laterally and axially to remove material. There are different types of milling tools, each used to make specific cavities or just cut away material. Axial cutting requires teeth on the tip of the cutting head. At Davantech we work with the latest machinery. These include 3 and 5-axis milling equipment. Manufacturing of precision components with an outstanding surface finish is possible with our CNC machining capabilities.
CNC turning services.
With our CNC turning services we offer precision turning. To clarify, both plastics and metals are cut to the desired shape with the highest accuracy. Davantech is one of the most capable sources for CNC turning in the Dongguan area. Furthermore, we get the job done correctly and at an competitive cost.

Prototype machining and small batch CNC machining.
We keep a part of our milling and turning capacity free for machining prototypes. At the same time, we handle low-volume production.
In fact, most customers value the high quality and accuracy of our CNC machining service. Therefore, we ensure that each component we produce meets the requirements.
Since 2010, we became experienced in CNC milling and turning, and our reputation for quality continues to grow. At Davantech, we have provided thousands of precision parts for different applications such as machine parts, construction components, turbine components, sensors, forgings, valves, sockets, bushings, and more. Most of the production runs finish within 1 to 2 weeks depending on complexity of the parts.  Fast services are also available.
What does CNC machining stand for?
In brief, we use CNC machining shape workpiece by removing material. This process works for metal as well as plastic materials. In addition, we use our machinery to fabricate complex 3D-shapes. More specific, a milling machine uses a rotating cutting tool that moves in all three dimensions. In this way, it removes material to achieve the desired part shape. The cutting tool cuts material (chips) from a full piece of material. We place that workpiece on the moving table of the machine. The spindle with the mill is located above the workpiece.
A processing unit controls the vertical (Z axis) motion of the cutter and the horizontal (X and Y axis) motion of the block of material while the cutting tool turns. In case of turning, it is the workpiece that rotates and the cutting tool works along the axis of the part. Contact us for CNC milling and turning service in China. Our team is confident to fabricate quality parts in short times and at an excellent cost.
Machined components.
Most  CNC machined components  are electronic enclosures, machinery components, fixation products, mounting brackets, spare-parts and more. At Davantech, our number one priority is customer satisfaction. To clarify, we process large volumes, and still we maintain speed and quality. Please contact us for CNC milling services. Therefore, with our CNC machining centers, we provide precision CNC machining of numerous materials, including stainless steel machining and aluminum machining. Next, we specialize in precision milling and turning. Therefore, we utilize CNC milling centers. In addition, all of the spindles are high-speed with fast tool change. Feel free to visit our plant  and you will see our latest equipment for CNC milling and CNC turning.
Series CNC machining.
At Davantech, we offer a range of precision CNC machining services in China, which cover the entire production process of high quality parts. Therefore, we have brand new machinery to tackle conventional milling, drilling, turning, and sawing, as well as grinding and honing, deburring, and part marking. Through approved, certified vendors, we also provide heat treating, welding, plating, and painting. Once your part is completed, our QC department will inspect it carefully. Finally, we will assemble and pack the goods for shipping.
Small- to medium-sized parts manufacturing is Davantech's specialty. We produce parts in many different quantities from small volumes to mass production. More specific, our volume production area turns out runs of 10 000 pieces or more per week. Whether your order contains one component or many, and even if it needs special processing or assembly, our skilled team can truly take your project from concept to production. Our milling and turning centers have delivered millions of parts to a broad range of industries world wide.
Materials we process with CNC machining.
Our CNC shop produces a broad range of custom made metal and plastic components for you. Materials suitable for precision machining including  Aluminum such as AL2014, AL2017, AL5052, AL6061, AL6082, AL7075, Brass, Copper, Stainless Steel such as SUS201,SUS303, SUS304, SUS316, 316L  , Steel 17-4PH, LY12, 65Mn, Cr12, 40CrMo, AL6063 , ST12.03,SS2331, AISI12L14, Y15, 45#, Q275.
Next to metal machining we also process plastics like ABS, Bakelite ,POM, PC, PEEK, Nylon, Teflon and Acryl. We source the materials you request in case they are not available in stock. Also, we deliver all machined parts conform your 3D files and technical drawings, since we strive to optimum quality. In addition, we keep an eye on tapping threaded holes, reaming and applying chamfers.
Our equipment to fabricate machining parts.
Offering precision CNC machining services in China, we operate all necessary equipment for milling with high precision and as such we produce high quality metal and plastic parts. in addition, there is a strict follow up of the machines tolerances and we adjust when necessary. Several high skilled programmers make the CAM programs for numerous machining parts, every day. At last, quality engineers follow the first out-of-machine samples to inspect and adjust on the spot.
We have many 3- and 4- axis CNC milling centers.
5-axis CNC machining centers.
Milling centerss to mill large parts up to 4 meters in length.
CNC turning lathes
Conventional turning and milling equipment.
Drilling of holes an deburring.
Tapping of threaded holes.
Reaming of holes with narrow tolerances.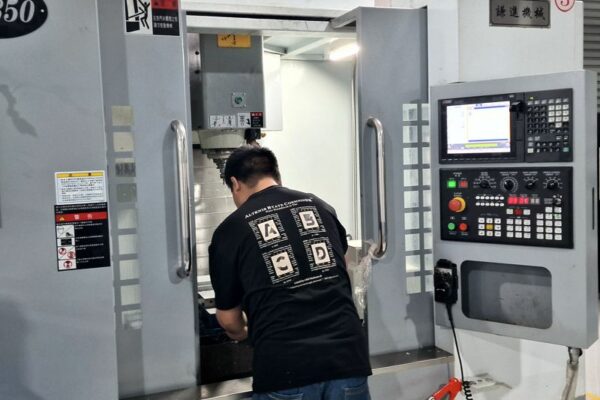 Top Factors to Consider When Selecting a CNC Machining Factory in China and why Davantech certainly meets your requirements
When choosing a good precision CNC machining provider in China, it is important to verify certain information. In the next chapter we explain which information you have to check.
1. Which certificates does a supplier have?
Not only the ISO9001:2015 certificate is important. To clarify, it is a good choice to cooperate with a supplier that meets the RoHS and REACH standards. At Davantech, we have RoHS and REACH analysis reports for over 40 components. When required, we will get reports for your specific product.
2. What are their manufacturing capabilities.
Verify what can be done in one factory, for instance. Concerning CNC machining in China, it is important to centralize your manufacturing to a minimum of suppliers. In this way you have to follow up less suppliers, and the communication is easier. The result is that you build up a long term relationship which can only benefit your business. At Davantech, we have from small to large machines. Our standard 3 axis CNC milling centers have a range of 850×600 millimeters. Next, we have large CNC milling centers for lengths up to 4 meter which is exceptional for a Chinese machining factory. We also use 5 axis machining centers and CNC turning equipment. Several types of conventional processing equipment are used for drilling, tapping, removing burrs and reaming. Besides CNC machining we offer a verity of manufacturing services including plastic overmolding and injection molding as well as product assembly.
3. QC: Quality.
A strict quality control is very important for a professional factory. Based on our ISO9001:2015 standards we especially follow procedures and value quality control very high. We check parts and assemblies during the production cycle and we make measuring reports for each production batch.
4. Ease of communication.
At Davantech, communication is easy. Either you communicate in English or in Chinese. We are at your service in China and in Belgium. As a European factory in China we understand your culture and needs.
A Comparison between China, USA and Europe related to Precision CNC Machining Services
Market Size and Growth:
China: As of 2021, China held a significant share of the global CNC machining market, accounting for around 30-35% of the total market share. The Chinese CNC machining industry  experienced steady growth, primarily due to the country's manufacturing capabilities and its position as a global manufacturing hub.
USA: The USA held a substantial share of the CNC machining market, accounting for approximately 20-25% of the global market. The American CNC machining industry is well-established and characterized by a focus on high-tech and specialized solutions.
Europe: Europe call together holds a considerable share of the CNC machining market, roughly similar to that of the USA, at around 20-25%. The European CNC machining industry was known for its precision engineering and high-quality products.
Labor and Operating Costs:
China: Historically, China's labor costs were significantly lower than those in the USA and Europe, making it a cost-effective option for labor-intensive manufacturing processes. However, labor costs have been rising over the years, leading to a narrower cost gap.
USA: Labor costs in the USA are higher than in China but were offset by higher levels of automation and productivity. The adoption of advanced CNC machining technologies allowed American companies to remain competitive.
Europe: Labor costs in Europe are generally higher than in China but comparable to or slightly lower than in the USA. European companies compensated for this by focusing on efficiency, automation, and value-added services.
Technology and Innovation:
China: Chinese CNC machining companies make significant strides in getting advanced technologies and automation. They offer competitive prices and can handle large production volumes.
USA: The USA is  known for its innovation and high-tech CNC machining solutions. American companies excell in providing specialized and complex machining services that required advanced technology and expertise.
Europe: European CNC machining companies are renowned for their precision and quality. They often focused on high-end, high-value components and products, serving industries like aerospace, automotive, and medical equipment.
Quality and Standards:
China: Chinese manufacturers historically face criticism for issues related to quality control and adherence to international standards. However, many reputable Chinese companies have since improved their quality management systems and obtained ISO certifications, providing reliable services.
USA: American CNC processing companies often adhere to stringent quality standards, and their reputation for delivering high-quality products was well-established.
Europe: One knows European CNC machining companies for their meticulous attention to detail and strict adherence to quality standards. They often cater to industries where precision and quality were critical
The above information is based on data from 2021
About Davantech.
Davantech is a CNC machining shop, offering precision CNC machining services in China besides turning, reaming, tapping and EDM. More specific, our production plant is located in Dongguan, China since 2012. In Our CNC shop we offer product engineering services in addition to manufacturing. Ever growing, our factory covers an area of over 2000 square meters already.
We got ISO9001:2015 certified in 2018. Furthermore, CNC turning, CNC milling and CNC machining service in China, in general are only a part of the production we can do. To clarify, surface finishes like powder coating and anodizing is possible. product assembly service is a benefit for our customers, whether it is for small or large volumes and this for a broad range of markets. Davantech has the capabilities of meeting our customers' most demanding needs. Ask A cnc machining quote today!