Finding custom electronic enclosures manufacturers is not that difficult. However, finding a electronic enclosures factory in China, with the experience to design and manufacture custom made enclosures may be more difficult. Do you need a standard electronic casing or a custom made enclosure? To clarify, we offer a broad range of solutions in order to make an aluminum enclosure conform your specification. Next to standard and custom made plastic housings, we also make aluminum die cast enclosures, extruded aluminum enclosures and sheet metal project boxes. Among our manufacturing solutions we include extruded aluminum with CNC machining, sheet metal, casting and injection molding.
Buy standard electronic enclosures.
We make standard aluminum enclosures with extruded parts, for instance. Those extruded parts form a set with a front and a rear plate. Buying these housings online or in the local shop is easy. These enclosures are already anodized, which is a disadvantage because that has to be done again after machining. Next, another type of ready-made housings is made of molded or casting aluminum. As a result, these enclosures are not made to fit your electronic PCB. They have many restrictions.
You have to adapt the aluminum housing to your electronics. Usually we use our milling machines to do this job. After the milling process we have to anodize or powder coat again.
There is no freedom in shape and design.
Dimensions are fixed and they are not optimal to your electronics.
A standard enclosure is a good solution for small series. One of the reasons is that you don't have the cost of a mold.
Davantech has its own aluminum extrusions. The extrusions have no surface treatment. We do the CNC machining of the aluminum parts. We offer sandblasting and brushing as a surface finish. Next anodizing and powder coating are finishing options.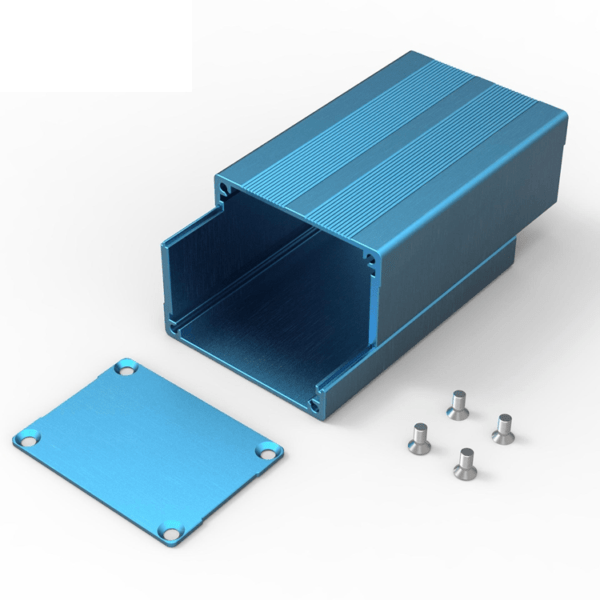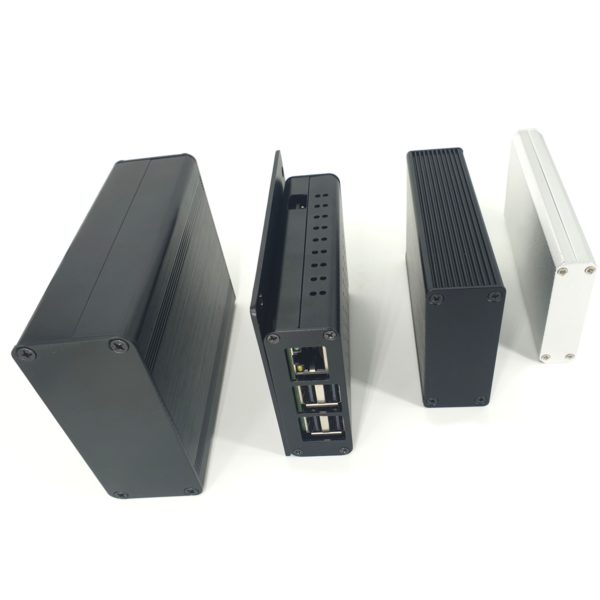 Custom made electronic enclosures manufacturing.
Davantech is the right partner among custom electronic enclosures manufacturers in China. Morespecific, we make your custom aluminum enclosure conform your requirements.
Custom made enclosures give you many possibilities. For instance, we design your desired shape and form. In addition, we add all possible features to the design. And we determine the optimal position of connectors and ventilation holes. Next, we add LED indicators and fixation points. There is an interaction between the development of the electronic PCB and the design of the housing. At the end, we get a well designed product.
Some custom made aluminum housings follow a standard. This standard can be 19″ rack or 24″ Rack. Other housings have total freedom of design.
Designing and manufacturing aluminum housings.
We design aluminum enclosures and follow the requirements of our customers. As a result, we choose the appropriate production technique by evaluation of those requirements.
Cost.
Environmental specifications : shock, vibration and IP-rating.
Standards such as 19 inch rack.
Surface treatment.
Davantech offers different types of aluminum enclosures:
CNC milling, starting from a block of aluminum.
Extruded aluminum housing.
Injection molding or casting.
Forging and CNC milling.
Sheetmetal.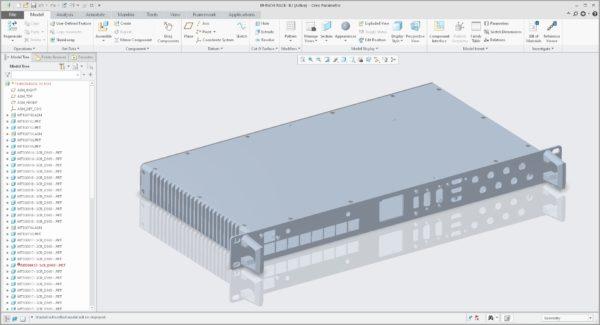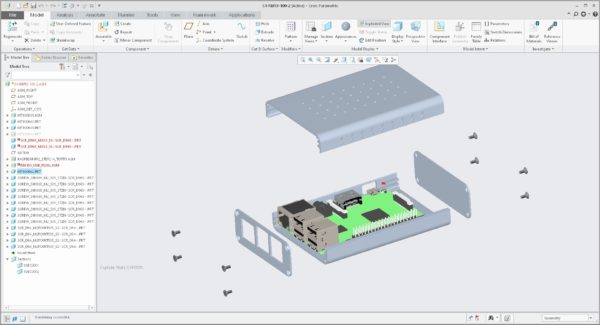 Dont look further for Electronic enclosures manufacturers. You just have found one of the leading companies in this field of fabricating aluminum electronic casings in China.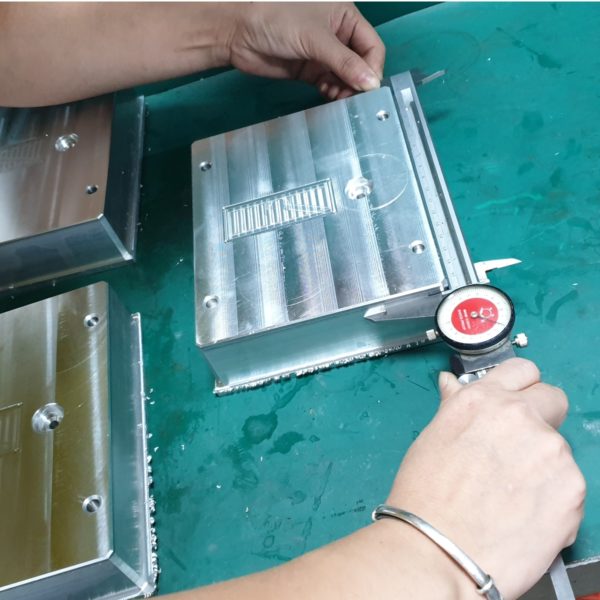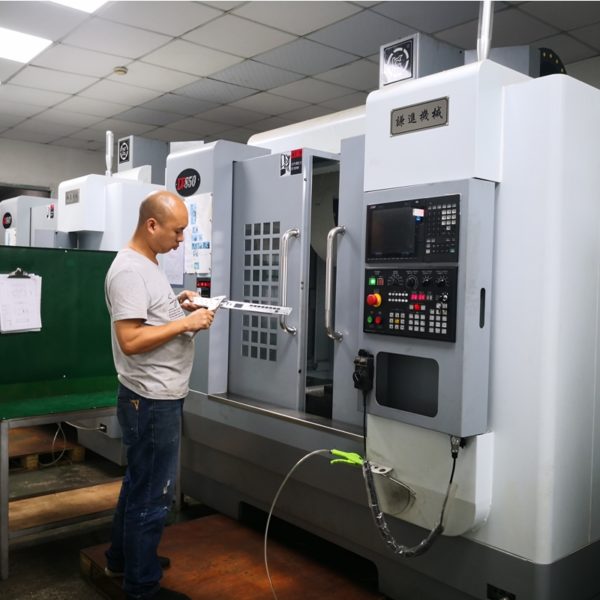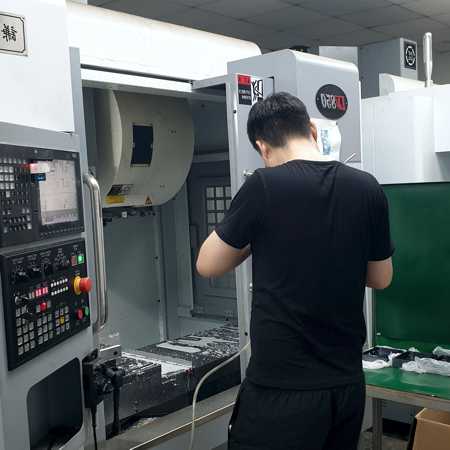 Among other custom electronic enclosures manufacturers, Davantech is a reliable Chinese factory for product engineering as well as manufacturing of mechanical components. In addition, we design and fabricate custom made enclosures. We are a Belgian and Chinese owned company. First, our activities started in 2010. As an aluminum electronic casing factory in China, Davantech started as a cooperation between a Belgian product development company and a Chinese assembling company. As a matter of fact, this is the perfect match for those customers who want to focus on what they do best: Think new and innovative products and bring them to market.