Price offers starting from 500 units.
Feel free to as for a quotation. In order to give you the best possible price we need accurate information.
Manufacturing drawings with important dimensions and tolerances.
3D file in STP or IGS format of your parts and assemblies.
Surface finish and treatment.
Silk screenings, printing or laser engraving.
Desired unit quantity per order.
We will send you a price offer within days including the unit cost, tooling costs, etc. Where possible we will also give you advice about the produce-ability of the products.
Unfortunately we cannot offer quantities below 500 units anymore. Thanks for understanding.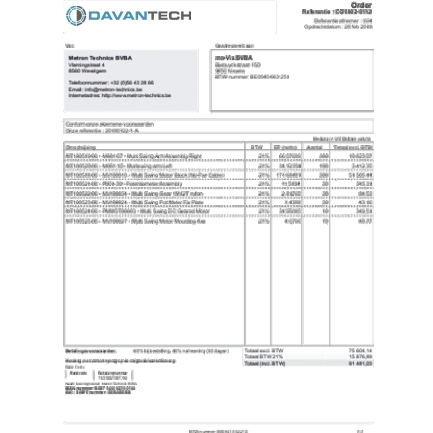 You can order the desired products by purchase order document or just drop us an Email. Mention the part numbers and descriptions with the order quantity per item. In return we will send you an order confirmation. Once your order is placed we will enter it in our manufacturing management system.
Manufacturing of tools and molds :
Are there any tools required to produce your products ? The we will start the production of the tools immediately. The tool cost will be charged according to the quotation.
Once the tools or molds are ready we will make a few samples and send them to you for acceptance. We will start manufacturing of the parts only after your acceptance of the molds. In case there is rework to be done, we will do this first and send new samples.
Production of series :
We produce the entire batch conform the agreed drawings or 3D files. Usually we will send you one or 2 units to confirm the batch quality. It is also possible to sign-off the series on site.
Production time :
Dont worry. We fit every production order in our tight schedule. There are no long delays in manufacturing.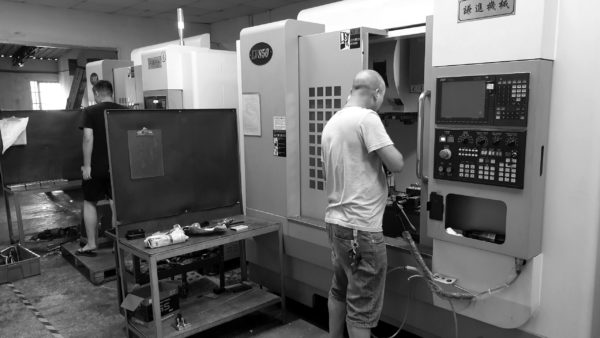 From each batch we will measure and check 5% of the parts for defects. Measuring reports are available when requested.
We follow our ISO9001:2015 procedures. CE, RoHS and REACH certificates are possible on request and at additional costs.
We arrange all Shipping according to your information. We ship goods via DHL and TNT for express. Seafreight will go via Yantian sea port in Shenzhen. If any other requirement let us know in advance.
Davantech presents itself as a trustworthy and reliable partner in the industry. We are a leading company for product engineering and manufacturing of parts, products and devices. We are a Belgian (Europe) – Chinese owned company. Our activities started in 2010. It was a cooperation between a Belgian product development company and a Chinese assembling company. As a result this combination is the perfect match for those customers who want to focus on what they do best. Think new and innovative products and bring them to market.
We offer the experience of Western engineering combined with Chinese flexible and low cost manufacturing and assembling. Furthermore it is our goal to offer a one-stop service from 3D design over manufacturing to Shipping. We deliver parts and devices to our customers worldwide.
Usually our customers are innovative medium sized companies active in niche markets as well as start-ups. We are a good partner because these customers only have to talk to 1 supplier during the entire trajectory of a product development.