Stainless steel is one of the raw materials we process by CNC machining. We offer turning, milling and laser cutting of stainless steel parts. While precision CNC machining stainless steel components is more difficult than aluminum, we produce numerous components made of this material.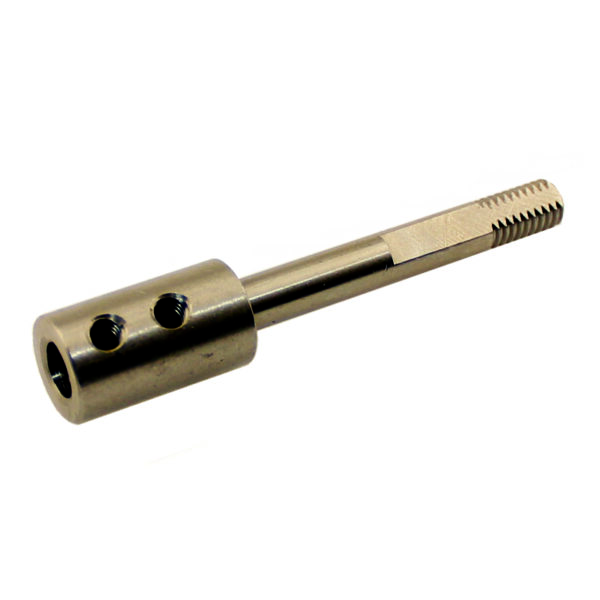 Stainless steel alloys used.
We process the commonly used stainless steel alloys like AISI 302, AISI 303, AISI 304 and AISI 316. We source any available alloy when request by our customers.
Manufacturing process available.
Among the CNC machining of stainless steel components we count turning, milling and laser cutting. However we also deliver punched and bended stainless steel components made of sheet metal.
Surface treatment of stainless steel components.
Even stainless steel does not oxidate fast, there are a number of surface treatments available to give the product a nice look. There are platings in different colors like yellow and rose gold plating and more. Powder coating and wet paint are suitable finishes as well. Brushed and sand blasted surfaces are common to enhance the look of a stainless steel part.
Applications of stainless steel parts.
The use of stainless steel is widespread in almost any application. The main decision to use stainless steel is because it does not rust. However, it is better to use AISI 316 or 316L for off-shore use and use near the sea. Stainless steel components vary from screws till installations in kitchens and hospitals and components used in aerospace.
Benefits of stainless steel components :
The very high tensile strength
Excellent wear and corrosion resistance
Relatively easy to process : CNC machining, punching, bending
Stainless steel can be welded.
It is a hygienic material and easy to clean
Good performance at high/low temperatures
Who we are.
We are a professional factory for CNC machining precision stainless steel components. In addition, we produce different metal and plastic parts. We are located in Europe and our factory is based in Dongguan, China since 2012. We also provide product engineering services. Our factory covers an area of over 1000 square meters. We obtained ISO 9001:2015 certification in 2018. One of our specialties is CNC turning, CNC milling and CNC machining. Surface finish such as powder coating and anodizing is possible. One of our benefits is assembling services for small or large volumes and this for a variety of markets.  Whether the quantity is small or large, we have the capabilities of meeting our customers' most demanding needs.