Our latest molding of magnetic connectors is designed and manufactured specifically for one of our customers. More specific, it was our goal to implement a connector with magnets into an existing molded enclosure. At Davantech we did what we do best : Think a solution.
The result is an overmolded magnetic connector with 2 magnets and 3 pogo pins. In addition, using 2 magnets next to the contact zone of the pogo pins allows us to use bigger magnets. As such, we obtain a magnetic clamping force of 0.7 to 1 kilogram.
We mold the connector in 2 cycles. In the first cycle, we mold the magnets and pogo pins with a harder PP. Next, we overmold the first assembly and the soldered cable. The result is a nicely shaped connector.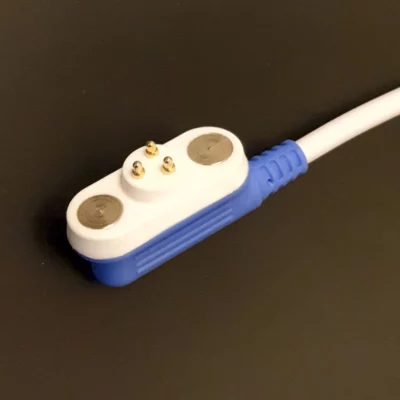 Overmolded magnetic connectors manufacturing.
Overmolding is an injection molding process. More specific, we inject plastic around the wire and connector to create a single part. Therefore, we place the cable assembly inside an injection mold. The components, in this case the cable and connector pins, are encapsulated in plastic with this process. Hence, this plastic material is a soft TPE or TPU layer. However, in some cases we do several overmoldings with hard and soft plastic, to form a connector with a click, for instance. Manufacturing of overmolded cables is a specific process and requires good skills and experience.
The benefits of overmolding Connectors.
The process of overmolding has one main goal : durability and reliablity. Overmolding shields internal components. Next, it protects components and helps cable assemblies survive in harsh environments. Here are the benefits of overmolding your cable assemblies :
It provides resistance to abrasion and shock or impact.
Makes cable assemblies tamper-proof by encapsulating components beneath a sealed resin.
Provides a strain relief and increased pull strength together with flexibility at the molded end.
Creates water resistance or sealing to make a cable set waterproof.
Improve the overall quality, appearance and feel of cable assemblies.
Simplifies the installation by creating a connector assembly with keys to prevent from connecting in the wrong way.
A perfect way of assembly without screws or glue.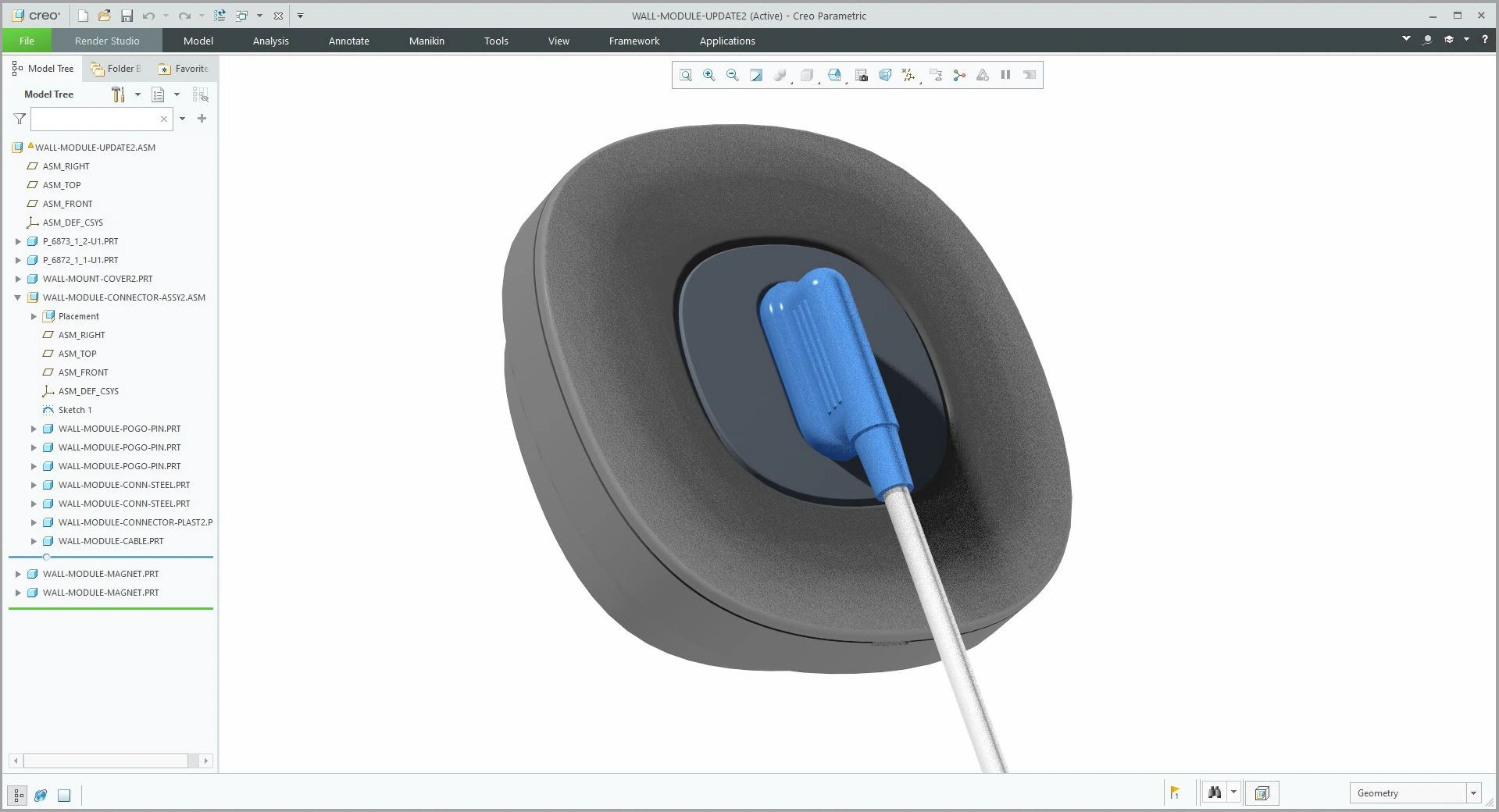 0Customizing possibilities.
Another advantage of overmolding of electric cables cable assemblies is the level of customization that can be applied. While it is possible to overmold existing assemblies, you can also create a unique product that perfectly meets the requirements of your application. Customizable components include:
Overmold color, which can be strategically chosen to color code assemblies, complement brand colors, match the cable jacket or blend in with equipment.
Applying a logo or branding in the mold
Adding flanges, which can be used at attachment points.
The material used.
Engineering and production of overmolded cables
Molding of a magnetic connector is a specific manufacturing process which requires skills and experiences engineers and operators. In addition, we make very precise molds. Next, we add features to hold and position the substrate in the mold during overmolding.