This overmolded printed circuit board is part of an actuator cable. It makes an excisting actuator addresseable. The best way was to mold the small PCB with processor into the connector of the actuator.
This overmolding process is very delicate. The reason is there are 4 overmolding steps. In each step we can damage the PCB and as such ruin the product. Each manufacturing step requires precision toolings and skilled operators. After each step we test the functionality of the PCB.
More about overmolding and insert molding.
Overmolding of electrical cables and metal contacts (connectors).
During production of electrical cables and connectors we encapsulate the wires and soldered or shrinked metal contacts with plastic.
This plastic can be softer TPE or TPR. However we also inject PP and other hard plastics around connector pins as well.
We us our vertical injection machines of 20, 25 and 45 tons for this injection molding process.
Testing of electrical cables
All electric cables are tested one by one before packaging. We strive to zero defects !
Overmolded printed circuit board
Even printed circuit boards with electronic components are over molded. This is to ensure water tightness. Send us an email with your request about overmolded printed circuit board.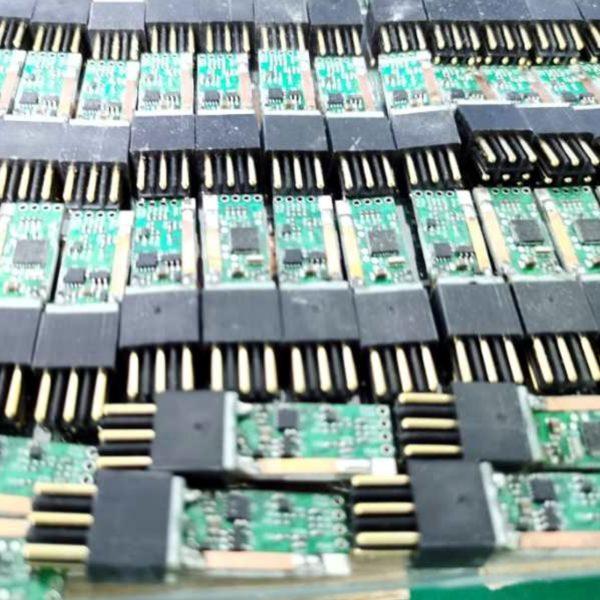 Over molding of plastic on metal
Some metal and plastic parts require a solid assembling. Therefore it can be a benefit to mold a plastic shape onto a metal part. Soft as well as hard plastic can be molded. This technique will ensure a tolerance free assembly where the 2 components cant move or rotate.