Next to our component manufacturing capabilities, we are an industrial temperature sensors manufacturer. Furthermore, we fabricate flow sensors, load sensors and grounding pins. Specifically, we make temperature sensors for industrial use with the best materials available. Therefore, we use stainless steel 316L to machine the body of the sensors. More specific, this material has an outstanding chemical resistance and as such it finds its use in chemical installations and water installations. Next to stainless steel our factory process aluminum and a range of plastics. For plastic parts we use CNC machining or injection molding as well as plastic overmolding. As a sensors manufacturer in China, we focus on high quality, fast delivery times and customer support.
CNC machining of sensor components.
Our CNC machining department produces the stainless steel bodies. Usually, this happens on CNC turning machines. In addition, when milled features are required we use our CNC milling machines. Machined parts are processed with the highest precision. Since CNC machining is one of our core manufacturing services, we have the experience and capabilities to produce our standard products as well as custom made sensors on request.
Electronic components and printed circuit boards.
Our engineering department selects only good IC's. We outsource the manufacturing of printed circuit boards to our trusted suppliers. They solder the sensing components to the PCB. We inspect and test all incoming goods prior to assembly.
Sensors assembly.
We assemble each type of sensor carefully with intermediate testing to ensure the correct functionality. Temperature sensors require a good heat conductivity between the metal body and the sensor. Therefore, we apply thermal conductive paste between body and sensing component.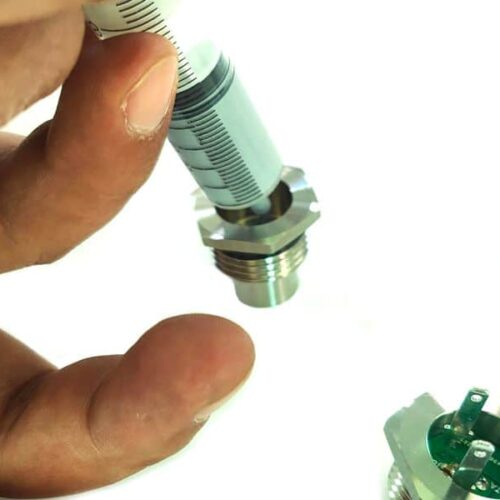 Potting of temperature sensors.
Some of the sensors require potting to make them water tight, for instance. On other types of sensors we mount seals to ensure a good function in humid environments.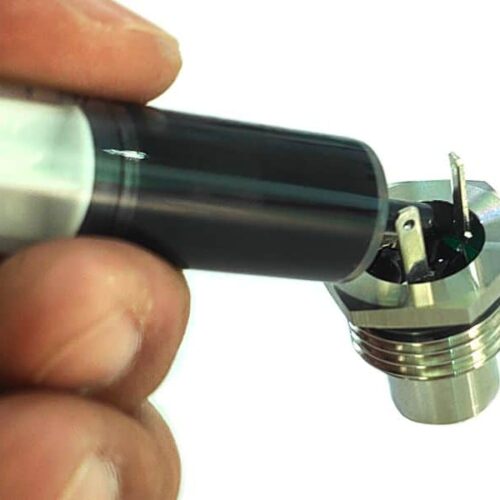 In case you have are planning to outsource the manufacturing of your temperature sensors, then you are at the right address. More specific, in addition to component manufacturing, we are an industrial temperature sensors manufacturer in China, with a good reputation.